Welcome to Los Angeles
International Center
The SIGGRAPH International Center, hosted by the ACM SIGGRAPH International Resources Committee (IRC), is a venue designed for supporting international connection. Stay tuned for more information about programming presented by the IRC.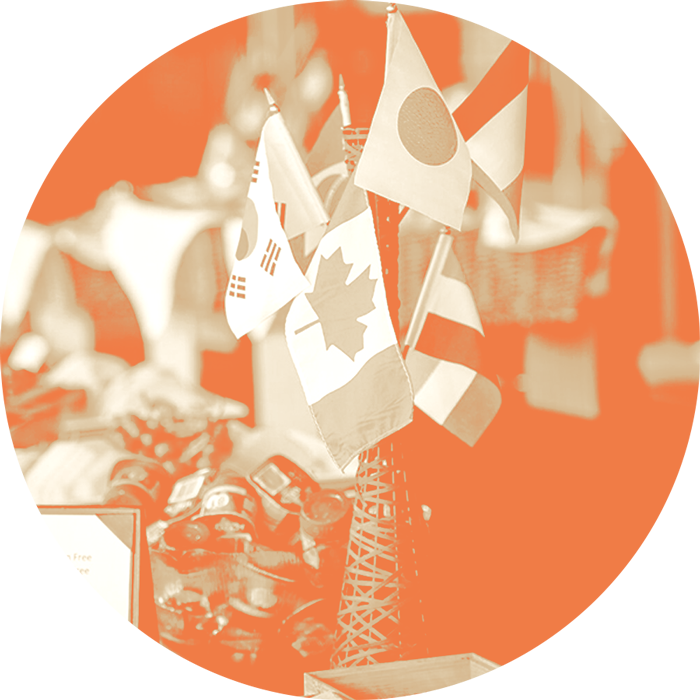 Plan Your Trip
Planning to join us in Los Angeles? As we approach SIGGRAPH 2023, check back here for information regarding travel, visas, and frequently asked questions.
Apply for a VISA
U.S. visa requirements can present some challenges. Find out if you need a visa to travel to SIGGRAPH 2023 in Los Angeles.
Most Countries
Citizens and residents of most countries in the world must have a visa to enter the United States. If you travel on documents from one of those countries, you must apply for a visa long before you fly to Los Angeles. The application is online. You must pay a fee and meet with a person at the nearest US Consul General office, who will ask to see a support letter from SIGGRAPH 2023.
Due to the fact that an application for a visa can be a lengthy process, SIGGRAPH 2023 recommends that you start your visa-application process as early as possible prior to the conference. If you have specific questions, please visit: US Department of State Information About US Visas.
Invitation Letter (Letter of Recognition)
You must register for SIGGRAPH 2023 before you can request or receive an invitation letter (or letter of recognition). If you register online, and reside outside of the United States, you will automatically receive your letter of invitation in the confirmation email after you complete your registration. If you register by postal or courier service or fax, please request a letter of invitation directly from our conference registration team.
If you have questions regarding your letter, or need to request one, please contact conference registration at: registration-s2023@siggraph.org.
Visa Refusal
SIGGRAPH supports the international community and wants visitors to feel safe and assured when traveling to the conference. If you are refused entry, and you can provide appropriate documentation, SIGGRAPH will refund your registration with no penalty. This is something SIGGRAPH conferences have always done for those who have had their visas refused. For this and other questions, please contact conference registration at: registration-s2023@siggraph.org.
Health & Safety
Your health and safety is a priority for SIGGRAPH 2023. SIGGRAPH 2023 is following local COVID-19 guidelines related to vaccination, masking, and testing. Please visit the Health & Safety page for the latest information.
Frequently Asked Questions