Create Your Career Path
SIGGRAPH 2023
Job Fair
Whether you're seeking a new professional experience or are ready to hire your next superstar employee, explore a multitude of opportunities and get to know talented, qualified candidates at the SIGGRAPH 2023 Job Fair.
View List of Participating Companies
View Job Opportunities
Job Fair Hours
Tuesday, 8 August, 10 am-6 pm
Wednesday, 9 August, 10 am-2 pm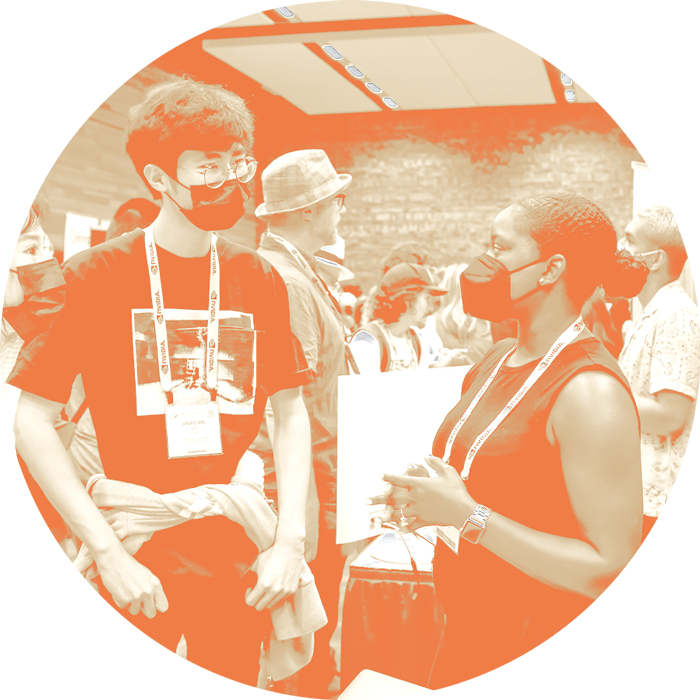 OPPORTUNITY AWAITS
SHOWCASE YOUR COMPANY AND FIND YOUR NEXT SUPERSTAR!
The Job Fair offers opportunities to:
Connect with seasoned professionals at a tabletop in the Job Fair, located in the Exhibit Hall.
Access an online resume database to find potential candidates.
Promote your company and share current and upcoming job openings online and at the show.
Lead roundtable sessions to share your expertise and teach students important skills, tips, and tricks to develop and navigate their career paths.
Reach an extremely diverse and experienced group of professionals working across multiple creative industries.
Job Seekers
Are you a SIGGRAPH 2023 participant looking for employment? Attend the Job Fair to:
Learn about current and future job opportunities and employee benefits.
Network face to face with participating companies, ask questions, and identify if they are a good "fit" for you.
Meet with thought leaders at roundtables and learn tips and tricks for career development and securing your dream job.
Broaden your horizons and learn about possibilities to switch industries.
View List of Participating Companies
View Job Opportunities & Submit Your Resume
SIGGRAPH 2023
Job Opportunities
Expand All
|
Collapse All