Welcome to SIGGRAPH 2023
Keynote Presentations
SIGGRAPH 2023 Keynote Presentations are where industry experts discuss some of the most prominent topics of computer graphics' past, present, and future. Get to know the SIGGRAPH 2023 Keynote Speakers and Sponsored Keynote Speakers below.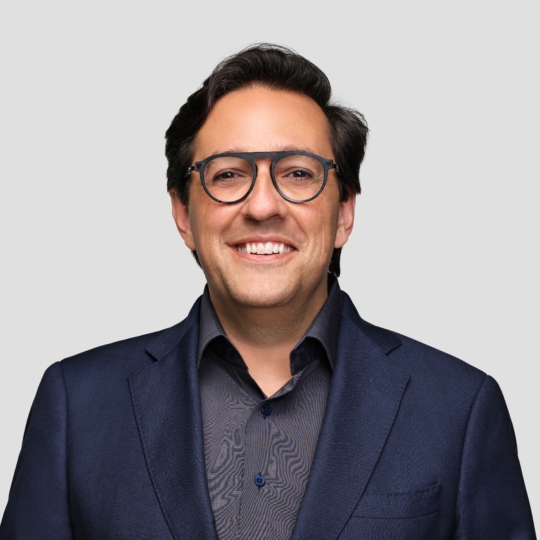 Darío Gil
SIGGRAPH 2023 Keynote


What's Next in Quantum Computing
The history of computing has been defined by advances enabling ever more sophisticated calculations. These advances share the same model of computation, based on binary bits representing the intersection of information and mathematics. With innovations in semiconductors reducing energy or increasing performance to enable more sophisticated calculations, and advances in AI extracting powerful insights from data and providing unprecedented capabilities, the boundaries of this paradigm are constantly pushed. Now for the first time, there is a branching of computing paradigms with the emergence of quantum computing combining physics and information. It has the potential to solve problems out of reach for even the most powerful supercomputers. The intersection of both models — classical and quantum computation — will bring extraordinary computing power and efficiency. In this keynote, Dr. Gil will discuss the vision for a future of computing in which we seamlessly orchestrate classical and quantum resources. He will discuss recent progress indicating the utility of quantum computers and outline the path to achieving quantum advantage.
Dr. Darío Gil is IBM Senior Vice President and Director of Research. Dr. Gil is responsible for IBM Research, one of the world's largest and most influential corporate research labs. He directs innovation strategies in hybrid cloud, AI, semiconductors, quantum computing, and exploratory science. He also leads the technical community of IBM and is responsible for the company's intellectual property strategy and business.
An advocate of collaborative research models, Dr. Gil co-chairs the MIT-IBM Watson AI Lab, which advances fundamental AI research for the benefit of industry and society. He also co-chairs the Executive Board of the International Science Reserve, a global network of open scientific communities that provides specialized resources to prepare for and help mitigate urgent, complex global challenges.
Dr. Gil is a member of the National Science Board (NSB), the governing body of the National Science Foundation (NSF). He also serves on the President's Research Council of the Canadian Institute for Advanced Research (CIFAR), MIT School of Engineering Dean's Advisory Council, and the Aspen Global Cybersecurity Group. Dr. Gil is on the boards of the Semiconductor Industry Association (SIA), New York Academy of Sciences, New York Hall of Science, and Research!America.
Dr. Gil received his Ph.D. in electrical engineering and computer science from MIT.
This Keynote Speaker was invited by SIGGRAPH 2023 Conference Chair Erik Brunvand.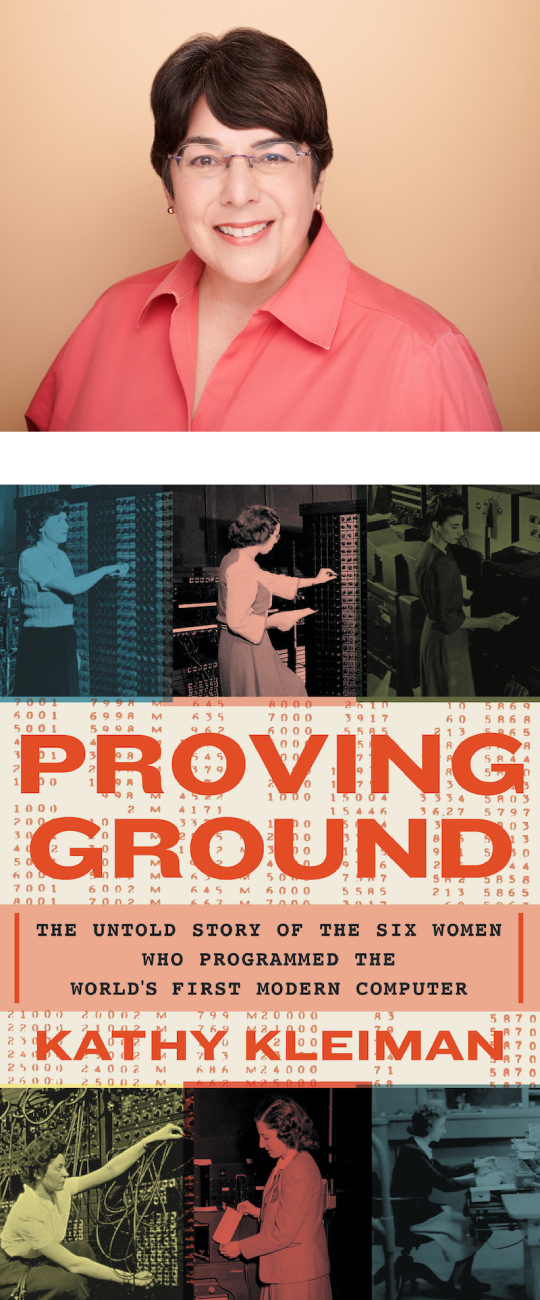 Kathryn Kleiman
SIGGRAPH 2023 Keynote


Computer Programming Pioneers Revealed
After the end of World War II, the race for technological supremacy sped on. Top-secret research into ballistics and computing — begun during the war to aid soldiers on the front lines — continued across the U.S. as engineers and programmers rushed to complete their covert assignments. Among them were six women tasked with programming the world's first general-purpose, programmable, all-electronic computer, ENIAC. The work of Kay McNulty, Betty Snyder, Jean Jennings, Ruth Lichterman, Frances Bilas, and Marlyn Wescoff, untold for 70 years, is one of innovation and determination. Yet for 60 years, their story was untold — a mystery that started with old black-and-white pictures of ENIAC.
Author, Lawyer, and Professor Kathryn Kleiman embarks on a journey through history to tell the stories of the programming pioneers you may not know existed who led our charge into the era of computing. "We live in a computing world that grew from the minds and hearts of these remarkable programming pioneers," Kleiman says. "For the 50th SIGGRAPH conference, I will share incredible stories of innovation from women very much like us."
Kathryn (Kathy) A. Kleiman is an author, lawyer, professor, and storyteller. Her passion for discovering the truth about the women programming pioneers of ENIAC led her to founding the ENIAC Programmers Project, producing the award-winning documentary "The Computers," and authoring the book "Proving Ground: The Untold Story of the Six Women Who Programmed the World's First Modern Computer," published in July 2022. These accomplishments speak to Kleiman's passion of inspiring young women and men to pursue careers in computing.
Kleiman, a recognized leader in Internet policy and governance, is a senior fellow with the Tech, Law & Security Program and the Program for Information Justice and Intellectual Property at the American University (AU) Washington College of Law. She is part of the group that founded the Internet Corporation for Assigned Names and Numbers (ICANN) and a co-founder of its Noncommercial Users Constituency. She received her bachelor's degree at Harvard University and her J.D. at Boston University School of Law.
This Keynote Speaker was invited by SIGGRAPH 2023 Conference Chair Erik Brunvand.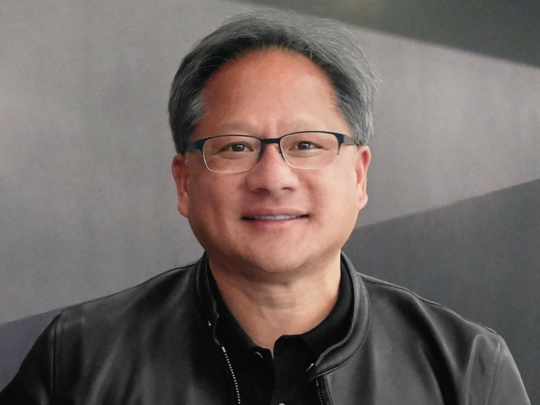 Jensen Huang, CEO & Founder
Sponsored by NVIDIA


NVIDIA Keynote at SIGGRAPH 2023
Join NVIDIA on 8 August at 8 am PDT for a powerful keynote by NVIDIA Founder and CEO Jensen Huang. Get an exclusive look at some of its newest technologies, including award-winning research, Universal Scene Description (OpenUSD) developments, and AI-powered solutions for content creation.
Jensen Huang founded NVIDIA in 1993 and has served since its inception as president, chief executive officer, and a member of the board of directors. Huang is a recipient of the Semiconductor Industry Association's highest honor, the Robert N. Noyce Award; IEEE Founder's Medal; the Dr. Morris Chang Exemplary Leadership Award; and honorary doctorate degrees from Taiwan's National Chiao Tung University, National Taiwan University, and Oregon State University. He has been named the world's best CEO by Harvard Business Review and Brand Finance, as well as Fortune's Businessperson of the Year and one of TIME magazine's 100 most influential people. Prior to founding NVIDIA, Huang worked at LSI Logic and Advanced Micro Devices. He holds a BSEE degree from Oregon State University and an MSEE degree from Stanford University.
This Sponsored Keynote Speaker is brought to you by NVIDIA.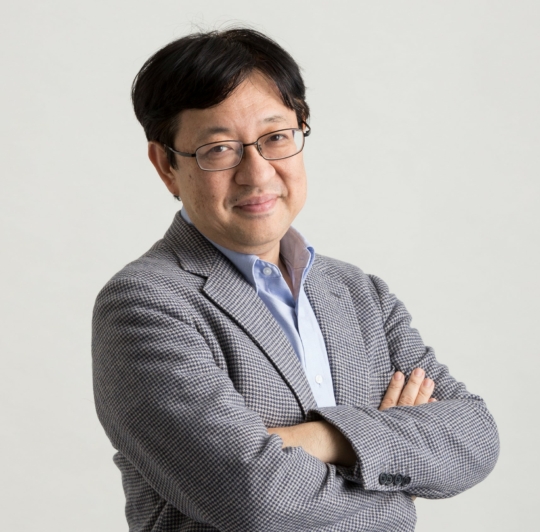 Hiroaki Kitano, Senior Executive Vice President and Chief Technology Officer
Sponsored by Sony


Pioneering the Future of Creation — Join Hiroaki Kitano on How Technology Impacts Creation
Technology and creativity are overlapping forces that push and inspire each other. When they intertwine, they create powerful new forms of expression. Hiroaki Kitano, chief technology officer of Sony Group Corporation, has spent his career at the intersection of technology and creativity, transcending boundaries to create new possibilities. In his keynote, Kitano will invite a range of creators leading the entertainment space across the Sony Group to tell the story of how they employed creativity and technology to realize their creative visions for the world.
Hiroaki Kitano is Senior Executive Vice President and Chief Technology Officer of Sony Group Corporation, overseeing the R&D ecosystem across Sony's diverse business, including electronics, semiconductors, and entertainment. Additionally, he is CEO of Sony Research Inc. and Sony Computer Science Laboratories, Inc. (Sony CSL). His work at Carnegie Mellon University to build large-scale, data-driven AI systems on massively parallel computers led to The Computers and Thought Award from the International Joint Conferences on Artificial Intelligence (IJCAI) in 1993. The quest continued at Sony CSL and at California Institute of Technology gave rise to the field of systems biology, merging biology and systems science. Kitano is the founding president of the RoboCup Federation, president of IJCAI (2009-2011), and a member of scientific advisory boards for numerous academic institutions, including the European Molecular Biology Laboratory (EMBL), and a professor at the Okinawa Institute of Science and Technology Graduate School. He is a recipient of the Nature Award for Creative Mentoring in Science in 2009 and a fellow of the Association for the Advancement of Artificial Intelligence. Kitano was an invited artist for La Biennale di Venezia (2000) and for Workspheres exhibition at the Museum of Modern Art — New York (2001).
This Sponsored Keynote Speaker is brought to you by Sony.

Natalya Tatarchuk, Allan Poore, and Joe Letteri
Sponsored by Unity Technologies


Assisted Artistry Unleashed: Powering the Future of Film and Real-time 3D With Unity Wētā Tools
Unity Wētā Tools presents groundbreaking work in character creation, environment building, rendering, and compositing with the public release of tools once exclusive to top-tier VFX houses. Presenters Allan Poore, Natalya Tatarchuk, and Joe Letteri take the audience inside this tech and show how it's being used in award-winning films to accelerate creative workflows, implement creative changes more easily, and produce higher-quality final shots.
Natalya Tatarchuk (@mirror2mask) is a graphics engineer and a rendering enthusiast at heart, currently focusing on driving the state-of-the-art rendering technology, graphics performance, and character content creation in her role as a Distinguished Technical Fellow and Chief Architect, VP, Wētā Tools at Unity. Prior to that, she led the graphics team at Unity, as VP of Graphics for the Unity Editor and Engine. Before that she was a AAA games developer, working on innovative cross-platform rendering engine and game graphics for Bungie's Destiny franchise, as well the Halo series, such as "Halo: ODST" and "Halo: Reach," and AMD Graphics Products Group where she pushed parallel computing boundaries investigating advanced real-time graphics techniques, and graphics hardware design and APIs. Natalya has been encouraging sharing in the games graphics community for several decades, largely by organizing a popular series of courses such as Advances in Real-time Rendering, Open Problems in Real-Time Rendering, and Rendering Engine Architecture at SIGGRAPH and convincing people to speak there. It seems to be working.
Allan Poore has over 25 years of leadership experience building products and services for the media and entertainment space. In this time, he has brought more than a dozen innovative products to help artists and developers achieve their artistic vision. He has held leadership roles at Pixar, Autodesk, Microsoft, and Amazon. Allan recently joined Unity as the Senior Vice President of Wētā Tools. In his last role, he led Product and Program on Xbox Cloud Gaming and successfully launched Xbox's first game streaming service. Prior to that, Allan was the VP of RenderMan products at Pixar Animation Studios.
Joe Letteri's pioneering work as Senior Visual Effects Supervisor, WētāFX, has earned him five Academy® Awards for Best Visual Effects — most recently for "Avatar: The Way of Water" following earlier wins for "Avatar," "The Lord of the Rings: The Two Towers," "The Lord of the Rings: The Return of the King," and "King Kong." He has a long-standing interest in creating compelling, realistic creatures and characters — from the Na'vi to Gollum, Alita, and Caesar. Joe has developed many techniques that have become industry standards for creating photorealistic digital effects. This includes co-developing the subsurface scattering technique that brought Gollum to life (winning an Academy® Technical Achievement Award) and pushing the development of large-scale virtual production. Under Joe's leadership, Wētā FX has continued to expand and improve these techniques through films like "The Hobbit" and "The Planet of the Apes" trilogies. Joe is currently working on the upcoming "Avatar" sequels and continues to drive the advancement of Wētā's technological and artistic innovations.
This Sponsored Keynote Speaker is brought to you by Unity Technologies.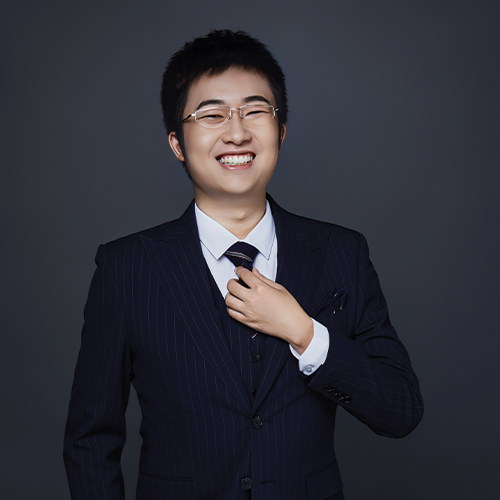 Yachen Song
Sponsored by Vast


Within Sight, Bridging Dimension: Generative AI From 2D to 3D to Push Boundaries for Imagination
Lowering the threshold of creative expression has long been a catalyst for social progress, which has advanced significantly in recent months due to artificial intelligence tools. Yachen Song, founder of Vast and an accomplished young entrepreneur and avid gamer, has witnessed firsthand the transformative potential of content generation across commercial and academic domains. He will demonstrate how emerging technologies like artificial intelligence are expanding access to open new frontiers for the human imagination by enabling anyone to create in a more immersive way. In this Sponsored Keynote Speaker session, Yachen will unfold the distinctive insights into 2D and 3D generative AI, covering state-of-the-art methodologies and future prospects. From the viewpoint of the younger generation, he is eager to share his experiences and insights on how he envision and construct a more innovative world using advanced AI technology.
Yachen Song, with a degree from Johns Hopkins University, founded Vast in 2023. He has extensive strategic planning and execution experience in SenseTime's CEO office, where he spearheaded bringing generative AI to life for the animation and gaming industry. Song was also an early co-founder of MiniMax, a rising AI unicorn in Asia. As a hardcore gamer with a strong belief in immersive futures, he has devoted himself at Vast to democratizing 3D content for everyone globally through groundbreaking technologies.
This Sponsored Keynote Speaker is brought to you by Vast.