Influence and Impact
Posters
Students, academics, artists, enthusiasts, and practitioners are invited to present their latest breakthroughs and ongoing advancements in this forum designed for discussion, inspiration, and networking.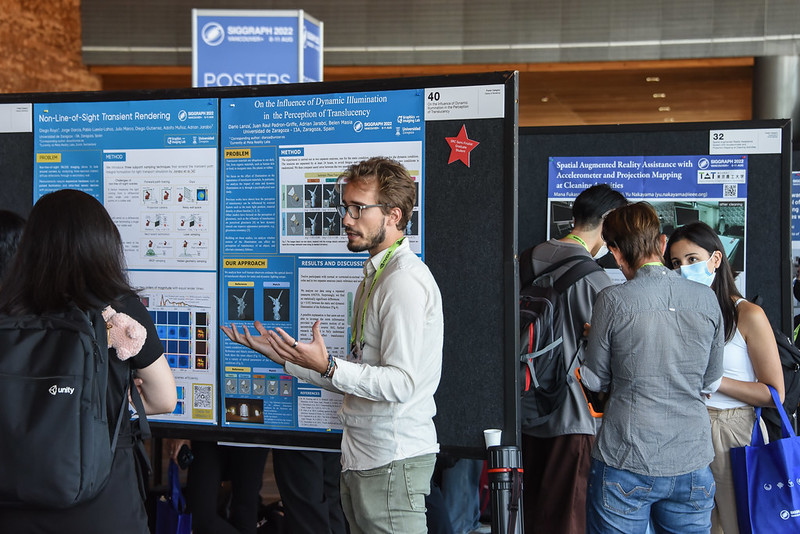 Submit to Posters
The SIGGRAPH Posters program is an interactive forum where students, researchers, artists, enthusiasts, and practitioners present their latest novel ideas and ongoing research. Posters authors discuss their work, receive feedback, inspire and find inspiration from others, and network with researchers and industry professionals.
Posters are shown at all times in a dedicated space at the conference, with timed poster sessions when authors talk to attendees. Select posters also participate in the Technical Papers discussion sessions.
Student authors are encouraged to submit to the Student Research Competition for the chance for their work to be highlighted, to receive a prize, and to progress to the ACM Student Research Competition Grand Finals!
Accepted posters will be published in the ACM Digital Library.