Welcome to SIGGRAPH 2023
Visit The Exhibition
Experience the future coming to life at the SIGGRAPH 2023 Exhibition where you'll see the latest hardware systems, software tools, and creative services in action. Explore innovation and technological advancement in computer graphics, digital art, animation, visual effects, new realities, artificial intelligence, research, and more.
Exhibition Hours
Tuesday, 8 August, 10 am-6 pm
Wednesday, 9 August, 10 am-6 pm
Thursday, 10 August, 10 am-4 pm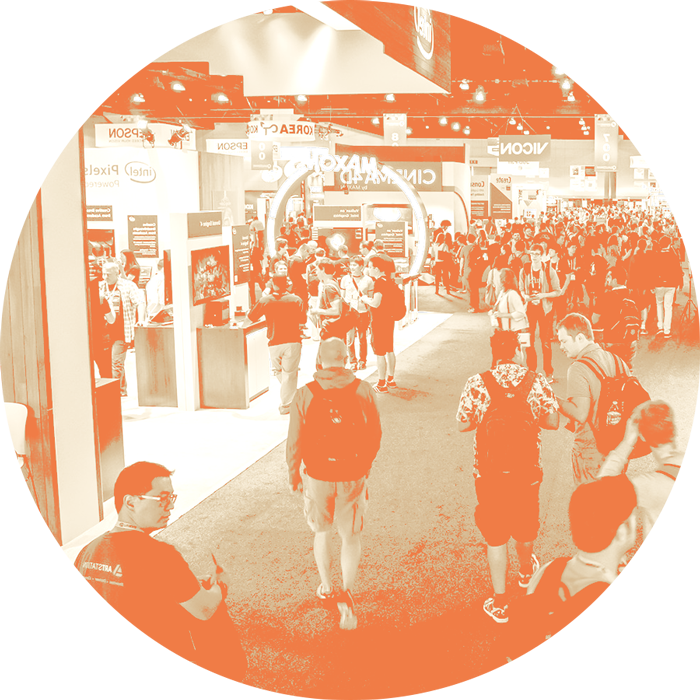 Meet the Exhibitors
From established leaders to emerging innovators, prepare to be amazed and inspired by the newest technologies in our industry. Chart your course by using the interactive floor plan, exploring the full exhibitor list, and creating your own personal agenda where you'll be able to "favorite" exhibitors, learn about the companies, and requests meetings during the conference. Navigate all areas of the exhibition and pinpoint the companies you want to connect with to ensure you don't miss a thing.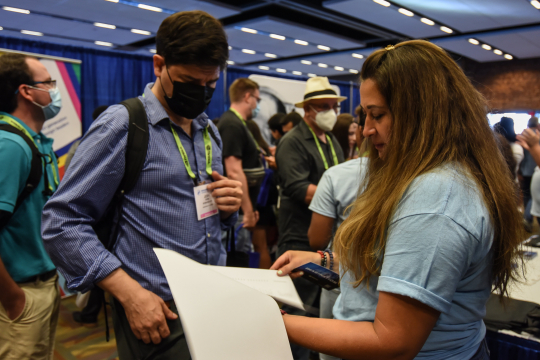 Go Beyond the Booths
SIGGRAPH 2023 Job Fair
On the hunt for a new opportunity? Let SIGGRAPH help you with your search. Organizations and companies from around the world will be joining us at the SIGGRAPH 2023 Job Fair. They are ready to chat with the talented professionals who make up our community, just like yourself!
Job Fair Hours
Tuesday, 8 August, 10 am-6 pm
Wednesday, 9 August, 10 am-2 pm
Coming Soon
Check back here to stay up to date on all exciting connection opportunities SIGGRAPH 2023 will offer!