Welcome to SIGGRAPH 2023
Visit The Exhibition
Experience the future coming to life at the SIGGRAPH 2023 Exhibition where you'll see the latest hardware systems, software tools, and creative services in action. Explore innovation and technological advancement in computer graphics, digital art, animation, visual effects, new realities, artificial intelligence, research, and more.
View the Exhibitor Session Content
Exhibition Hours
Tuesday, 8 August, 10 am-6 pm
Wednesday, 9 August, 10 am-6 pm
Thursday, 10 August, 10 am-4 pm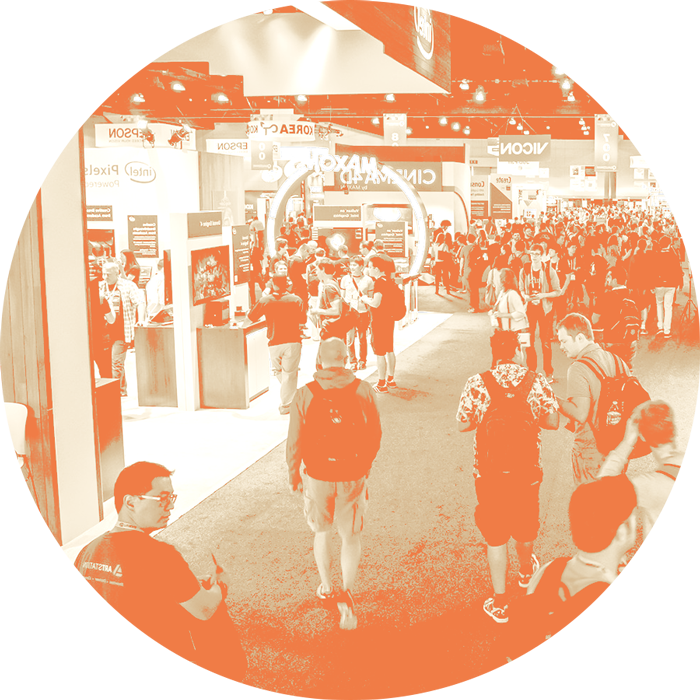 Meet the Exhibitors
From established leaders to emerging innovators, prepare to be amazed and inspired by the newest technologies in our industry. Plan your path through the SIGGRAPH 2023 Exhibition in advance to organize your schedule and pinpoint companies that interest you.
Create Your Own Personal Experience
Build your own pre-show planner to map out your path, plan your time in the Exhibition, and organize your schedule in advance.
Create your My Show Planner Account to…
Search (and save) exhibitors by company name, keyword, category, booth number, or geographic location.
Access exhibitor contact information & company descriptions.
Explore the interactive floor plan.
Browse Job Fair opportunities.
Check out happenings in the Attendee Lounge.
How to Make the Most of the SIGGRAPH 2023 Exhibition
Study the complete exhibitor list. Sort by company name, booth number, product category, or geographic location to cull your list of must-see companies.
Explore the interactive floor plan. Plan an efficient route through the hall that includes stops at common areas like the Job Fair and the Attendee Lounge – along with every company on your list.
Click below to check out a quick tutorial for all the details.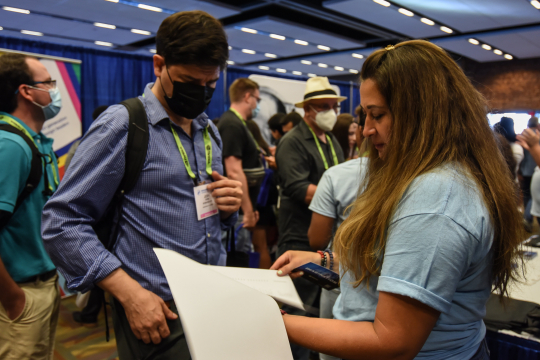 Go Beyond the Booths
SIGGRAPH 2023 Job Fair
On the hunt for a new opportunity? Let SIGGRAPH help you with your search. Organizations and companies from around the world will be joining us at the SIGGRAPH 2023 Job Fair. They are ready to chat with the talented professionals who make up our community, just like yourself!
Job Fair Hours
Tuesday, 8 August, 10 am-6 pm
Wednesday, 9 August, 10 am-2 pm