Welcome to SIGGRAPH 2023
Why Attend?
SIGGRAPH unites a global community of innovators to showcase the most imaginative and inventive technologies and applications in computer graphics and interactive techniques. Our content, whether invited or submitted, is selected by experts who choose the most remarkable industry advancements to create an inspiring, interactive experience for you. Whether this is your first SIGGRAPH or you've been here since day one, we invite you to celebrate the Age of SIGGRAPH with us by contributing your breakthroughs and participation to the 50th conference.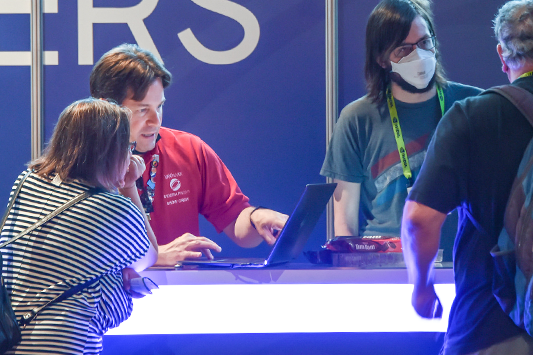 New to SIGGRAPH?
First time participating in SIGGRAPH? Learn, create, discover, and connect with us for an inspiring conference of collaboration across our community and celebrating your limitless passions with like-minded colleagues.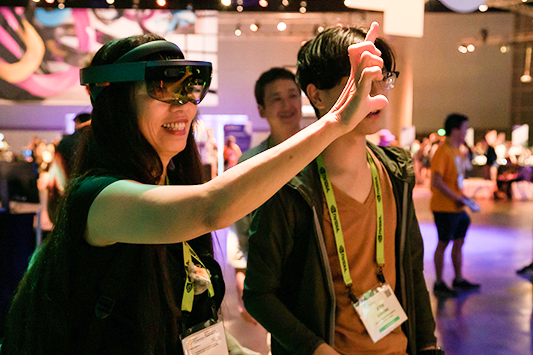 The SIGGRAPH Experience
SIGGRAPH 2023 offers our global community a premier experience through the in-person conference in Los Angeles, as well as an online space to engage in livestreamed, virtual sessions to celebrate our community's visions, conversations, innovations, advancements, and more. Check back for more details about these in-person and online experiences.
Expand your horizons.
Learn
Hear from innovators of all backgrounds as they journey into the next frontier of innovation and research across computer graphics and interactive techniques.
Make bold predictions.
Create
The most transformative innovations in art, immersive, new tech, and more find a home at SIGGRAPH, inspiring your creativity and empowering you to chart your course into the future.
Plot your path.
Discover
You, our community, are the driving force of creative and technical energy that propel us into the extraordinary future ahead.
Gather together.
Connect
Engage with professionals turned lifelong friends, both seasoned and new, to reflect on the past while celebrating the progress your passions have made possible.