Foster Industry Connections
Exhibit at SIGGRAPH
SIGGRAPH 2023 welcomes leaders from all around the globe — who have definite plans to buy — to join us at the largest exhibition of products and services for the computer graphics and interactive techniques market. Look forward to this year's exciting sponsorship and exhibition opportunities, featuring a variety of ways to connect with participants.
Enhance your brand recognition, network, present, and more during SIGGRAPH 2023. Contact SIGGRAPH 2023 Exhibition Management to discuss custom promotional opportunities.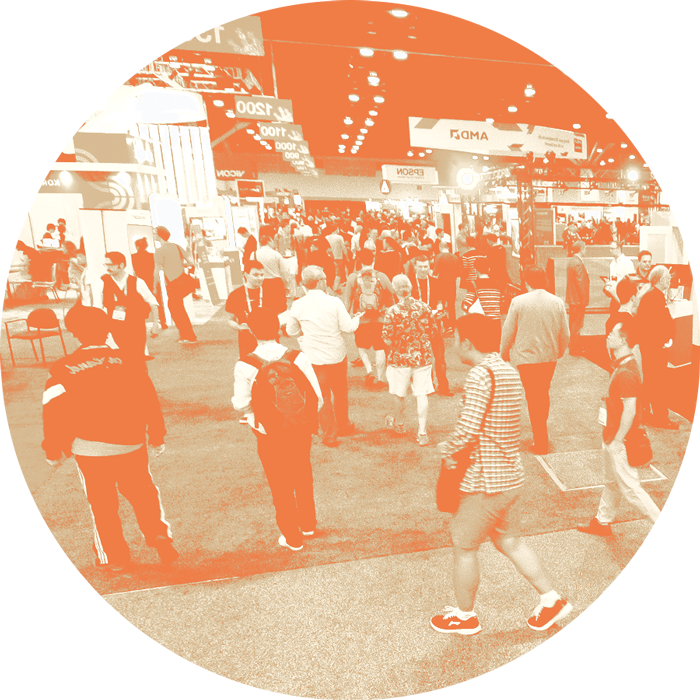 Join Us!
SIGGRAPH's 50th conference is here, and we want to celebrate! From Exhibitor Sessions and Job Fair booths to other opportunities, SIGGRAPH 2023 presents many ways for your organization to connect with leaders in computer graphics and interactive techniques. Don't miss the unbeatable opportunity to connect face-to-face with industry professionals. Your customers will be at SIGGRAPH 2023. Will you?