About SIGGRAPH 2023
General Conference Information
As we approach SIGGRAPH 2023, check back here for on-site and Mobile and Virtual Access information, including attendee participation, accessibility, Wi-Fi, parking, food services, and more.
For the latest SIGGRAPH 2023 updates, please visit About the Conference.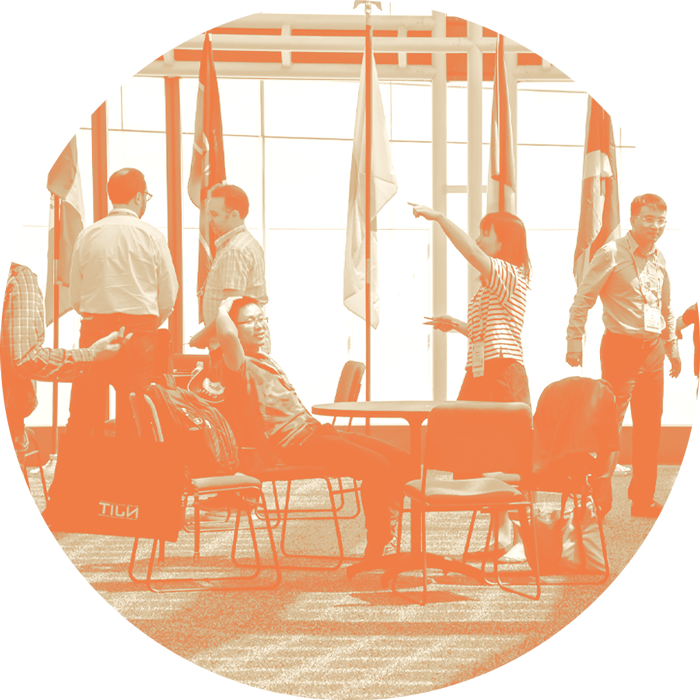 Mobile and Virtual Access
About Mobile and Virtual Access
SIGGRAPH 2023 Mobile and Virtual Access is an extended version of the full program (conference schedule) on the website — keeping all the fun in one location! While there will not be a mobile app for SIGGRAPH 2023, the full program is designed to be mobile friendly and accessible from mobile and desktop web browsers.
Full Conference Supporter/Full Conference and Virtual Access Supporter/Virtual Access registrants can use all features offered in Mobile and Virtual Access, including:
Livestreamed and recorded/on-demand content
Chat function
Conference polling
Build your schedule
Attendee directory
If you are registered at the Experience or Exhibits Only level, the following Mobile and Virtual Access features are available:
Build your schedule
Attendee directory
Look forward to an email coming from do_not_reply@linklings.com during the week of 31 July, inviting you into Mobile and Virtual Access and outlining details for your experience.
Back to Top
Conference Policies
For SIGGRAPH 2023 conference policies including registration details, changes and cancellations, terms and conditions, and more, please visit the SIGGRAPH 2023 registration webpage.